Samuel Adams


Close Nave
Artichoke & Cheese Dip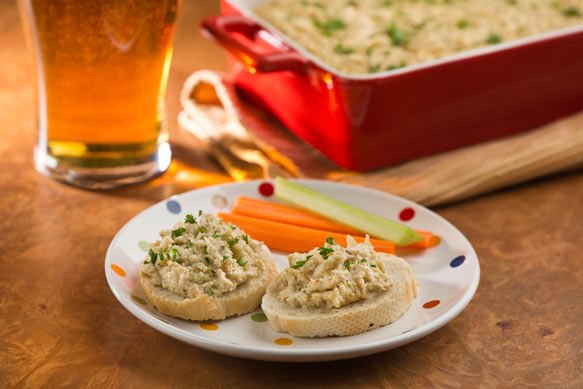 Directions
Yield: 4 cups dip, for 12 people
Preheat the oven to 350°F.
Put all the ingredients in the bowl of a food processor fitted with a metal blade and process for 1 minute. Stir the dip and pulse 2 to 3 times or until smooth, with a little texture. Taste, season with more hot pepper sauce, if needed, and pulse again to mix.
Scrape the mixture into a 2-quart baking dish, smooth the surface, and bake for 30 minutes, or until browned and bubbly at the edges.
Serve with carrots, celery, peppers, bread or chips.
Ingredients
Makes 4 cups, serves 12
1 ¾ pounds plain artichoke hearts or two 14-ounce cans, drained, or equal quantity frozen artichokes, thawed
8 ounces light cream cheese
8 ounces (1 cup) Samuel Adams Boston Lager
1 cup freshly grated parmesan cheese
½ cup plain bread crumbs
1 large egg white
1 tablespoon minced lemon zest
1 tablespoon cracked black pepper
1 to 2 drops hot pepper sauce
Carrots, celery sticks, sliced bell pepper, sliced bread, or chips, for serving