Samuel Adams


Close Nave
Grilled Pineapple with Cherry Wheat Glaze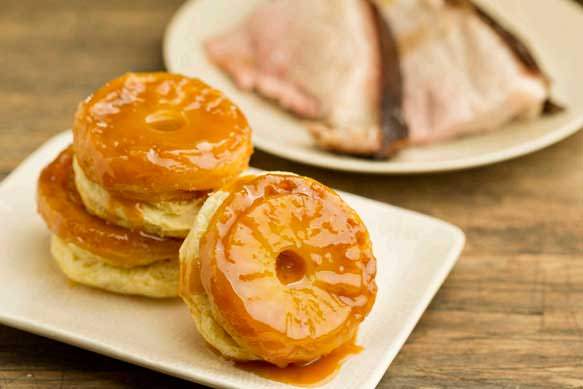 Directions
For the Pineapple: Clean and trim pineapple, be careful to remove all the eyes
Cut into half inch slices
Use apple corer to remove hard center
Coat each slice w/oil and season w/salt & pepper and chili powder
Grill pineapples over high heat turning frequently until nicely charred and warmed through
For the Glaze: Caramelize maple syrup.
Add beer, reduce by half and add mustard and cherries.
Spoon warm glaze over pineapple.
Ingredients
For the Pineapple:

1 Pineapple
1cup extra virgin olive oil
2 tbsp butcher black pepper
1 tbsp chilli powder
1 tbsp coarse ground sea salt

For the Cherry Wheat Glaze:

½ cup maple syrup
2 cups Samuel Adams Cherry Wheat®
1 tbsp grainy Dijon mustard
1 tbsp English mustard
3 tbsp pitted chopped black cherries