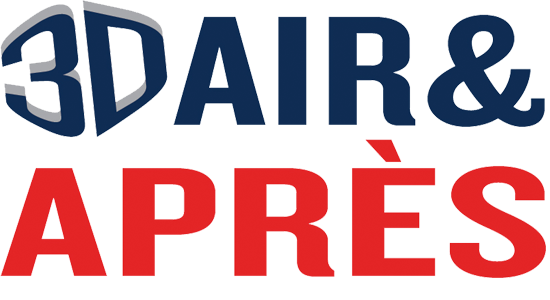 Sam Adams is combining the art of big air with high tech 3D projection to create an on snow spectacular that has to been seen to believe. Samuel Adams 3D Air and Après is set to be one of the most exciting shows on snow; featuring world class athletes, big air tricks, and mind bending 3D graphics being projected onto the jump site. Attendees with enjoy live music, big air tricks and a one of its kind show capped off with a fireworks display you have to see to believe!
---
Meet the Team
Scotty Lago
I grew up on the East coast and still live here. I started riding at mountains like Waterville Valley and Loon but I'm lucky enough to ride all over the world now. Started my snowboard brand Lago Snowboards (@lagosnowboards ), and owners in friends headphones. Sponsored by Neff Headwear.
I've been competing for a while and have gotten lucky a few times and have four XGames medals and one Olympic bronze medal. Recently won the X Games real snow backcountry fan favorite.
My wife is the lovely Bridget Brunet who was Miss New Hampshire USA in 2014 and we have a dog together named Camo! We're kinda like Bonnie and Clyde, minus the bank robberies. You can live vicariously through my journeys via Instagram, @ScottyLago.
Tim Humphries
Originally from NJ, molded at Waterville Valley, and Currently living in Lake Tahoe CA; Tim Humphreys is a versatile snowboarder who makes his mark on the snowboard world one selfie at a time. When he isn't creating beautiful GoPro masterpieces, Tim spends his time mostly shoveling out his trenched in snowmobile only to further shovel more snow into a jump form in an attempt to propel himself to outer space, or as close as he can get. With a long list of contest results, video parts, and Instagram posts, Tim has been in the game for quite some time and is no stranger to big jumps. Word on the street is that he eats massive booters for breakfast, and sources at last year's Superpark can confirm that he was blasting 100+ ft before 6am. In his own words "I love huge jumps because then I can be like a cat. Cats always land on their feet from high up. If I have a few stories to drop, I have way more time to get my feet under me".
Will Mayo
I might be 28 but I'm only as tall as a toddler on stilts. I have been riding for 18 years. I started on a plastic board from Kmart on the neighborhood hill just chasing the feeling of freedom and fun with my friends. Now a days the scenery, the gear and the level of riding may have changed but I'm still chasing the same things: good times and creativity. I ride mostly street and a little park but lately I have been in search of backcountry pow more and more. Other interests include surfing, hiking, photography, whiskey and fishing.
Evan Schwartz
Born in NYC but currently lives in Portsmouth, NH. Skied at a professional level from 2009 - 2014 (ski halfpipe). Placed top 10 in AFP World Championships and other International World Cups (ski halfpipe). Graduated from the University of Vermont in 2016. Currently working in Techh Sales.
Ian Thorley
Born in Marquette, Michigan, in my 20th year of riding. Contests include 3rd place red bull nanshan open 2014, 3rd place Europe cup slope style 2014 , Shred show 2nd place 2012, Dew tour 3rd place 2010, Cholula triple air 3rd place 2011 , Nanshan red bull open 3rd place 2014, Europe cup slope style 3rd place 2014.
Bauston Camilleri
To keep it short. Bauston is a stuntman who has been in many Hollywood movies. "I am a stuntmen from a stunt family and have skied all our lives, along with multiple other sports. I am an all experienced performer." says Bauston and he backs that up when he flies off the Sam Adams 3D Air & Apres jumps.
Casey Arnold
I enjoy going out on snow and having a good time while pushing your self as far as you would like to go. Riding with my friends and skiing with no pressure is when I ski the best that I can. Ive been traveling the country riding with people I've meet along my journeys and to me that is the best part of skiing. Unfortunately winter cannot last forever so in the summer time I like to occupy my self with Rock Climbing, Kayaking, Fishing, Hiking, And camping.
Dylan Thompson
Pro snowboarder for Monster Energy, Neff Headwear, Ovan Eyewear. From Hood River, Oregon. X Games gold medalist from Real Snow 2016, 4x X Games Medalist, Featured on cover of Snowboarder Magazine.
Freddy Brideweser
My name is Freddy Brideweser, I am from Canton, Ohio. I spend my winters in Breckenridge Colorado. I have been a competitive freeskier since I was 13 years old. When I'm not skiing and traveling I love to Surf, race motocross, and play golf.
Jaime Melton
Born and raised in Reno, NV, I grew up sending it In none other than Lake Tahoe, CA. Growing up, Tahoe had some of the best terrain parks in the world for me to hone my skills in on and I took full advantage. I have been competing, filming, and seeking thrills for the majority of my life now and don't plan on stopping any time soon. Some of my other hobbies include bull fighting, comic con conventions, and thumb wrestling (currently accepting all challengers). Applause is something that brings out the send in me, so if you want see the good stuff, let's hear it!
Nick Goepper
Featured in- NBC Universal Sports, ESPN.com, Rolling Stone, Freeskier Magazine, People Magazine, US Weekly, Examiner.com, Powder Magazine, Cincinnati Enquirer, Mens Health, Indianapolis Star.