Breweries
Brewing Samuel Adams beer is often a world of shifting priorities. We brew, package, and ship more than 60 distinct styles of beer that we sell nationwide. Our breweries have to be fast and always adapting!
CLICK HERE TO EXPLORE OPEN JOBS
---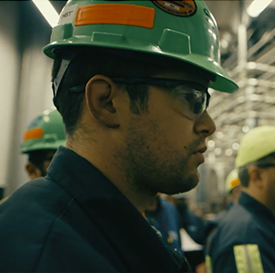 Safety is incredibly important to our teams at the breweries.
We have invested heavily in state-of-the-art brewing equipment, and developed process and safety policies to protect our employees, so they can safely brew the best beer. We kick off every meeting and every shift at the breweries with a safety message. It is something our brewery employees take very seriously.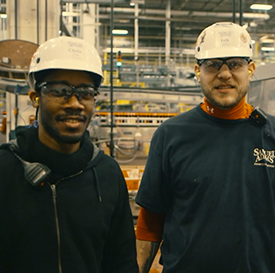 Teamwork is championed at our breweries.
Whether pitching in at shift change or manning the grill at one of our brewery picnics, the fast pace and complex nature in which our breweries operate requires solid teamwork to bring success.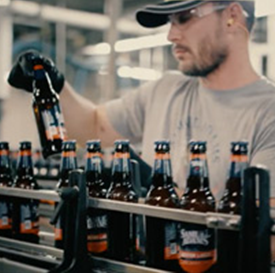 Training at our breweries is extensive and covers many topics:
technical training, leadership training, communication skills, lean manufacturing techniques, and of course, safety training.
---

Who works at the Breweries?
Brewing


We can't have beer without the brewers. Enough said.

Quality


This team does quality checks and sensory tasting to ensure that we are sending nothing but the highest quality products out of our breweries every day.

Packaging


These are the people responsible for transferring all of the delicious beer from the fermentation tanks into bottles, cans, and kegs for our drinkers to enjoy.

Warehouse


This team moves our beer off the packaging line, onto trucks bound for our wholesalers and to our drinkers as soon (and as fresh) as possible.

Maintenance


When you move at warp speed like we do, there's bound to be equipment that breaks down every now and then… that's where this crew comes in.

Brewery Support Staff


This group has a number of departments within it – but essentially these people work with their counterparts in the Boston Office (Finance, IT, HR, Engineering, etc.) to support the employees at the breweries.

Brewery Tour Staff


This group is unique to our Boston Brewery where our tour center and tasting rooms are located. They give tours, educate our drinkers on the brewing process, and conduct beer tastings all day… it's a tough job, but someone has to do it!
---
OUR BREWERIES
We are proud to have been able to save and expand three historic breweries to brew our beers. Here is a little more about each: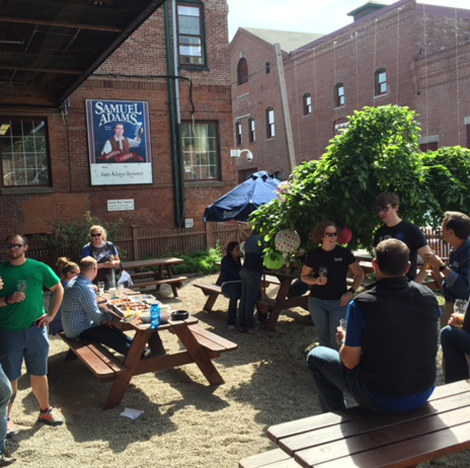 Boston Brewery
Our Samuel Adams Boston Brewery is really the heart and soul of our company. We develop and test all of our recipes here. This brewery is home to a team of brewers and brewing quality experts. The employees at the Boston Brewery are an especially close knit group. The brewery is also home to our Barrel Room and our nano brewery that we opened to brew very small batches of new beers so that we can continue to drive innovation.
This was our first brewery (after Jim homebrewed in his kitchen), and historically was the nineteenth century Haffenreffer Brewery. We now rent it from a local Boston organization that supports small business revitalization in the area. In 1989, we opened our Brewery doors to the public and created a visitors' center for brewery tours with tasting rooms. Today, Samuel Adams Brewery tours are among Boston's top tourist attractions, and we welcome more than 200,000 "beer pilgrims" a year for tastings, tours, special events and parties.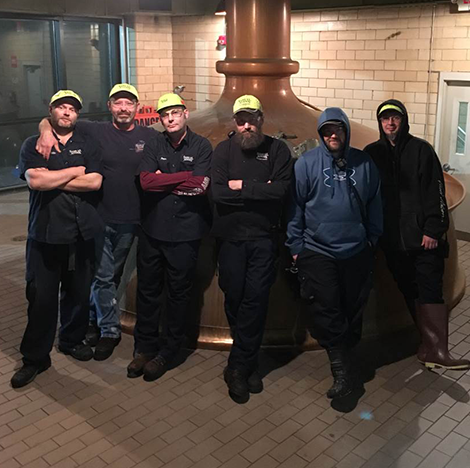 CINCINNATI BREWERY
In 1997, we bought a brewery in Cincinnati with roots dating back to the first golden age of brewing in the U.S. But more special to us, its previous owner had employed Jim Koch's father, Charles, as a brewing apprentice. The Cincinnati Brewery is also located near America's largest Oktoberfest celebration (Zinzinnati Oktoberfest), where you can find brewery employees drinking traditional German beers, competing in Stein Hoisting competitions and eating traditional German foods.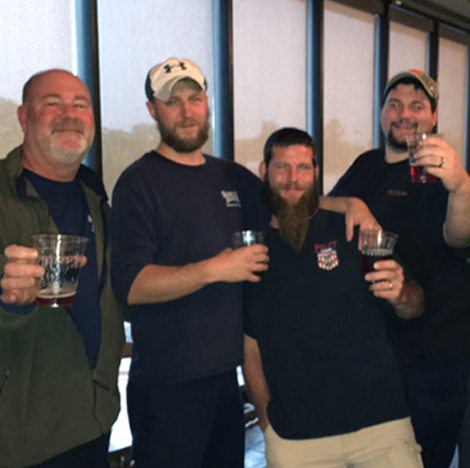 PENNSYLVANIA BREWERY
In 2008, we learned that a great brewery near Allentown, PA was for sale. It was a state-of-the-art facility at the time, but times had changed. It was no longer brewing beer. We bought it and, once again, commenced a major effort to upgrade, renovate, and bring this brewery up to the high standards we established for our breweries. Since then, we have more than doubled both the number of employees and the barrels of beer brewed at this brewery – which has provided employees with many opportunities for increased responsibilities and career growth.