Boston Office
Our Boston Office is home to more than 200 passionate and hardworking people who are devoted to brewing and selling the best beer in the U.S.
CLICK HERE TO EXPLORE OPEN JOBS
---
Sammy's place is the office bar and our place to unwind.
You can find us there at the end of a long day, for our monthly "Cake & Beer" birthday celebrations, or for some pre-game camaraderie before a company softball game.
---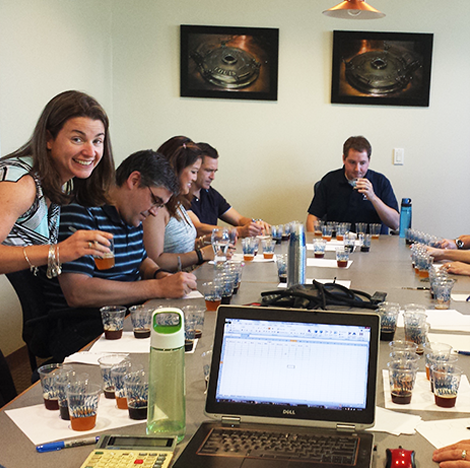 Who works in the Boston Office?
Brand Development and Creative


This team does everything from new product ideation with our brewers, to packaging design, to creating national advertising, events and programs. They are responsible for building our brands and connecting them with our drinkers. Within Brand Development we have people working in brand management, advertising & innovation, PR, digital, graphic design, national promotions, events and research.

Operations


They handle all the logistics in partnership with the breweries and our wholesalers to make sure beer reaches thirsty beer lovers at the peak of freshness.
Procurement


We couldn't brew great beer without procuring the highest quality ingredients. This team also procures things like glassware and display pieces that help drive visibility for Samuel Adams in the market.

Finance & Accounting


We love them. They deposit our paychecks and also oversee our fiscal health.

Human Resources


Their job is to hire, develop, and retain the best people in the beer business. Jim Koch's rule is that every hire at Boston Beer must raise the average in the company.

Legal


They keep us out of trouble. They also handle our relationships with our investors. We've been a public company since 1995 - NYSE (SAM).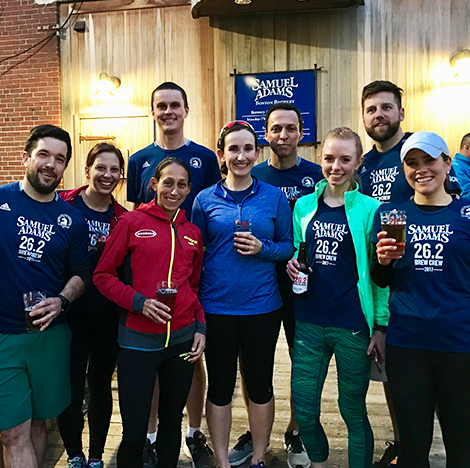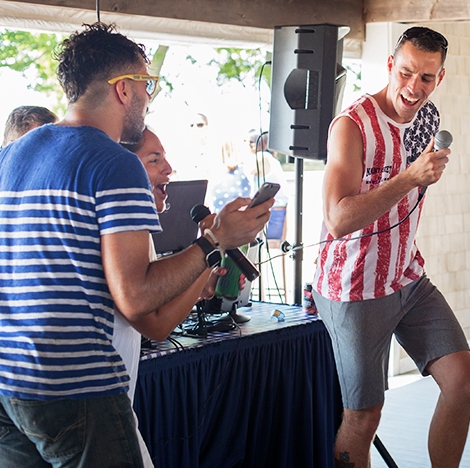 Business Analysis


This team stays close to sales and data trends in the market and provides reporting expertise to our Sales and Brand Development teams.

IT


We thank them for keeping us technologically savvy.

Collaboration and Execution


This team acts as our coordinators of chaos – they work cross functionally to keep us, and all of our projects, on track.

Corporate Services


They are the glue that keeps our office functioning and, more importantly, they keep the beer flowing in Sammy's Place!
---