Samuel Adams


Close Nave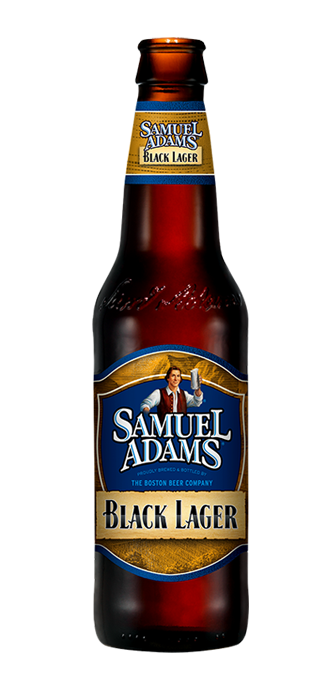 Samuel Adams
Black Lager
Find Near You
Careful, there's a bit of mystery in this one - a dark, rich, and roasty beer that's somehow smoother and less bitter than a stout. It was first brewed in the medieval forests of Germany. Deep and full-bodied yet fresh and crisp. You won't taste another dark beer like this one.
HOP VARIETIES
Spalt Spalter, Hallertau Mittelfrueh
MALT VARIETIES
Samuel Adams two-row pale malt blend, Munich 10, Weyermann dehusked Carafa®
YEAST STRAIN
Bottom-fermenting Lager
COLOR
Deep ruby black, SRM: 50
SPECIAL INGREDIENTS
ALC. BY VOL/WT
4.9% ABV - 3.8% ABW
Food Pairings
Complement

Contrast
Every Craft Beer
Has a Story
THE TOOLS

Samuel Adams® Black Lager begins with a combination of malts to that creates layers of rich flavor. In addition to our traditional two-row malts, we use Weyermann's dehusked Carafa®* malt. The beer also features traditional German Spalt Spalter Noble hops.

*®Carafa is a registered trademark of Weyermann Malt, Bamburg, Germany

THE TRADE

Dark, roasted malt is the foundation for the beer's color and body. Unlike dryer stouts and porters, schwarzbiers have a smoothness and crispness despite their dark color from the longer, cooler aging of the beer. By using the Carafa malt, which is de-husked it removes any astringency, common to porters and stouts, and results in a sweeter, roasty character and smoother finish.

THE LEGACY

Schwarzbiers, or "Black Beers," hail from Eastern Germany. The first references to this style were found during an archaeological dig in the town of Kulmbach, considered the origin of schwarzbier. An 8th century Celtic beer vase was uncovered containing blackened bread, which was used as an early brewing method to expose beer to airborne yeast. What makes the style stand out among similar looking ales is its lager yeast and longer cooler fermentation, known as lagering, which allows the rich malt flavors to develop while giving a clean, smooth taste.