Close Nave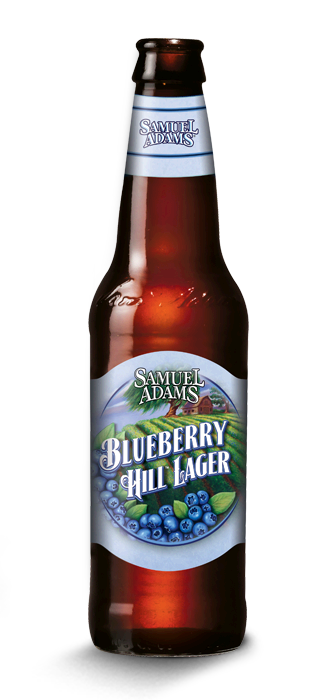 Samuel Adams
Blueberry Hill Lager
Find It Near You
Aged on blueberries for a bright, fresh aroma and taste, this unfiltered lager is also brewed with Tettnang Tettnanger Noble hops for an added subtle citrus character. A slight honey sweetness from the malt rounds out the hops and tart blueberry, creating a delicious blend of flavors with a crisp, smooth lager finish.
HOP VARIETIES
Tettnang Tettnanger
MALT VARIETIES
Samuel Adams two-row pale malt blend, and honey malt
YEAST STRAIN
Bottom-fermenting Lage
COLOR
Deep golden, hazy, SRM: 7
SPECIAL INGREDIENTS
ALC. BY VOL/WT
5.5% ABV - 4.3% ABW
AVAILABILITY
Limited Release (New England)
Food Pairings
Complement

Cut
Every Craft Beer
Has a Story
THE TOOLS

Blueberries are a sure sign of summer. Samuel Adams Blueberry Hill Lager features berries from the Pacific NW, Michigan, and our native New England to make a blueberry puree used during the brew. We mash in with generous portions of our two-row pale malt blend for a crisp cereal character and some honey malt for a touch of sweetness. Tettnang-Tettnanger Noble Hops add a hit of citrus bite.

THE TRADE

This brew is aged on the blueberries to infuse it with fresh blueberry aroma and a sweet flavor with just a hint of tartness.

THE LEGACY

The inspiration for this beer can be traced to one of our brewers, who grew up in New England, and her memories of her grandmother's blueberry baking recipes. The citrusy note from the Tettnang hops are reminiscent of the lemon that Grandma P. would add to her recipes to help bring out the bright natural flavors from the blueberries, so the two seemed a natural fit with an unfiltered, yet smooth, lager reflecting the hazy, casual days of summer.