Close Nave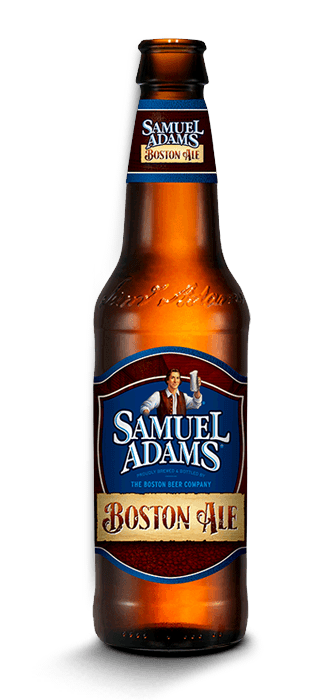 Samuel Adams
Boston Ale
Find Near You
When we opened our Boston Brewery in 1988, we created a special brew, Boston Ale, to mark the occasion. A "stock" ale with a distinctly American character, we use earthy English hops along with the sweetness of caramel malts, and ferment it as an ale and aged at cool temperatures.
HOP VARIETIES
East Kent Goldings, Fuggles
MALT VARIETIES
Samuel Adams two-row pale malt blend and Caramel 60
YEAST STRAIN
Top-fermenting Ale
COLOR
Red to amber, 14 SRM
SPECIAL INGREDIENTS
ALC. BY VOL/WT
5.4% ABV - 4.2% ABW
Every Craft Beer
Has a Story
THE TOOLS

Our Boston Ale, a stock ale, has distinct earthy and spicy notes from the traditional English ale hops supported by the sweetness of caramel malts. The ale yeast imparts a variety of fruit and ester notes, while a longer, cooler fermentation adds smoothness and complexity.

THE TRADE

Keeping with the stock ale style, we ferment Boston Ale at warm ale temperatures. The beer is then krausened and dry hopped like Boston Lager and aged at cold temperatures like a lager. The English hops used in Boston Ale give it an earthy, spicy character that complements the sweetness of the malt. The resulting beer is smoother than most ales, yet richer than most lagers, with a round robust taste.

THE LEGACY

We first brewed Boston Ale to celebrate the opening of our Boston Brewery. Like Samuel Adams Boston Lager®, it originated with an old family recipe from Jim Koch's father's attic. As a stock ale, Boston Ale has its roots in colonial New England. One of the few styles to originate in the United States, stock ales began when beer was aged in barrels in cool rooms called "stock cellars". This aging process imparted a smoothness and body which became the hallmark of this style.