Close Nave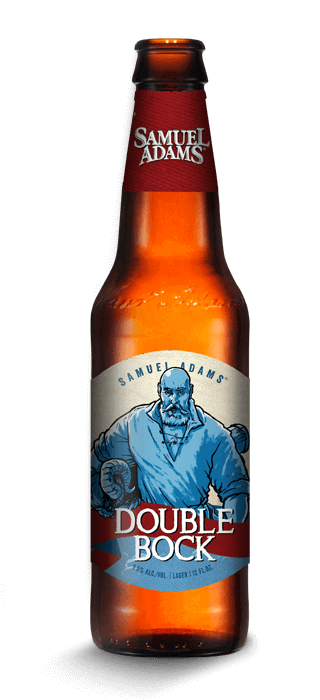 Samuel Adams
Double Bock
Find Near You
Intense and warming, this indulgent lager is brewed with over a half-pound of malt in each bottle, almost enough for a loaf of bread. Brewed by monks since the 13th century, double bocks are one of the original "big beers". The bold malts create a deep mahogany color, rich caramel sweetness and smooth body that's balanced by the subtle citrus of German Noble hops.
HOP VARIETIES
Tettnang Tettnanger, Hallertau Mittelfrueh
MALT VARIETIES
Samuel Adams two-row pale malt blend and Caramel 60
YEAST STRAIN
Bottom-fermenting Lager
COLOR
Brilliant dark copper, SRM: 40
SPECIAL INGREDIENTS
ALC. BY VOL/WT
9.5% ABV - 7.3% ABW
Food Pairings
Complement

Contrast
Every Craft Beer
Has a Story
THE TOOLS

Double Bock was our first "big beer" and still remains a favorite. Its rich, smooth flavor comes from the enormous amount of malt we use. Brewed with over a half a pound of malt per bottle, almost as much as a loaf of bread, the malt creates a deep mahogany color and velvety smooth flavor. Its intense malt character is balanced by the subtle citrus of the German Noble hops.

THE TRADE

Double Bock is brewed using only the "first wort" (wort that has not been sparged in the lauter tun) to obtain a liquid that is very high in gravity. This high gravity allows for a fuller body and higher alcohol content in the final beer. We age this beer for over four weeks to allow all of those intense flavors to develop and mature.

THE LEGACY

The history surrounding Double Bocks is almost as rich and intriguing as the beers themselves. Bock is the German word for "billy goat" but the lore behind the animal and the beer has many variations. Brewed by monks since the 13th century, these rich lagers are still some of the biggest and most sophisticated beers around. Monks brewed these strong beers because they were full of nutrients and provided sustenance during fasting. Thus, these beers became closely associated with the holidays, from Christmas to Lent and Easter.