Close Nave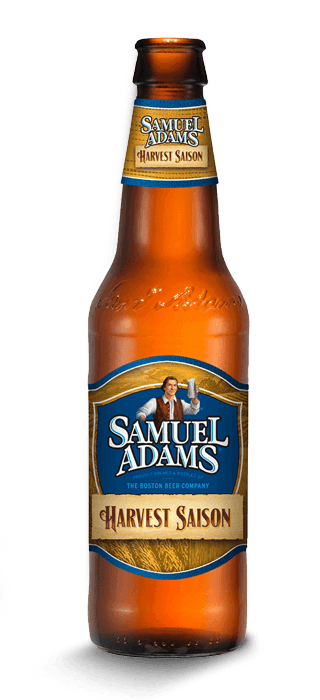 Samuel Adams
Harvest Saison
Find Near You
With every autumn comes the hope of a bountiful harvest and this distinctive take on a traditional saison delivers with a crop of barley, oats, rye, and wheat, a malty aroma and golden amber hue. The crisp taste of this Belgian style brew is a perfect match for a brisk fall day.
HOP VARIETIES
Aramis, Saaz
MALT VARIETIES
Samuel Adams two-row pale malt blend, oat, rye, wheat, aromatic malt
YEAST STRAIN
Belgian Ale Yeast
COLOR
Golden amber / 9 SRM
SPECIAL INGREDIENTS
ALC. BY VOL/WT
6.0%ABV – 4.7%ABW
AVAILABILITY
Harvest Collection Variety Pack
Every Craft Beer
Has a Story
THE TOOLS

Our take on a classic Belgian farmhouse ale brewed with our distinctive yeast. These blonde ales were traditionally brewed to quench the thirst of farmers throughout the summer months. Our brewers thought a saison brewed for the fall would be an interesting change, using a range of grains to give this beer a slightly darker, maltier, and more complex flavor.

THE LEGACY

The unique character of this brew comes from our Belgian yeast, which adds complex flavors ranging from herbal and floral to spicy clove and estery notes. Aramis and Saaz hops lend an earthy hop note that doesn't overwhelm the brew's spicy clove character.

THE LEGACY

Saisons (French for "season") originated in the Wallonia region of Belgium as a refreshing, low-alcohol pale beer. These sessionable brews were made seasonally to refresh farm workers during the harvest. They were brewed with lower alcohol levels so farmers could return to work, but also with complex flavors to quench and satisfy their thirst.