Close Nave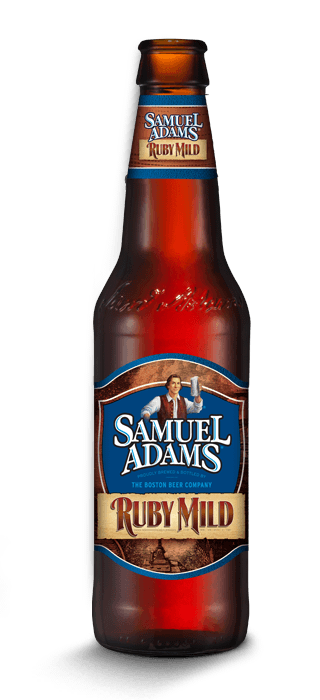 Samuel Adams
Ruby Mild
Find It Near You
Inspired by mild ales of the English railway boom, Samuel Adams Ruby Mild is a smooth, sweet, malty brew with a hint of ruby color and delicate hop note.
HOP VARIETIES
East Kent Goldings
MALT VARIETIES
Samuel Adams two-row pale malt blend, English Marris Otter, Carafa I, C60, Special B
YEAST STRAIN
Samuel Adams ale yeast
COLOR
Amber with hint of ruby / 20 SRM
SPECIAL INGREDIENTS
ALC. BY VOL/WT
5.6% ABV / 4.4% ABW
AVAILABILITY
Harvest Collection
Every Craft Beer
Has a Story
THE TOOLS

Inspired by mild ales of the English railway boom, this Ruby Mild is a smooth, flavorful brew with a malty sweetness and delicate hop note. The blend of 7 malts in this malt-forward beer, including English Marris Otter, imparts a sweet note and subtle ruby color while the UK hops add a mellow bitterness.

THE TRADE

Traditional to the style, our modern mild plays up a range of flavorful malt notes. The blend of seven different malts includes the traditional English Marris Otter variety, native to the United Kingdom. The result is a complex balance of sweetness with a soft bitterness towards the end.

THE LEGACY

Mild ales rose to popularity in the 1800s as the refreshing brew of choice for English railway laborers. They are traditionally a low-gravity beer with an upfront malty palate. The term mild originally meant fresh beer as opposed to "stale" aged beer. Today the name is more often interpreted as representing a "mildly hopped" beer. After a decline in popularity, when UK drinkers moved on to new styles, there appears to be a resurgence of the style in British pubs today.