Close Nave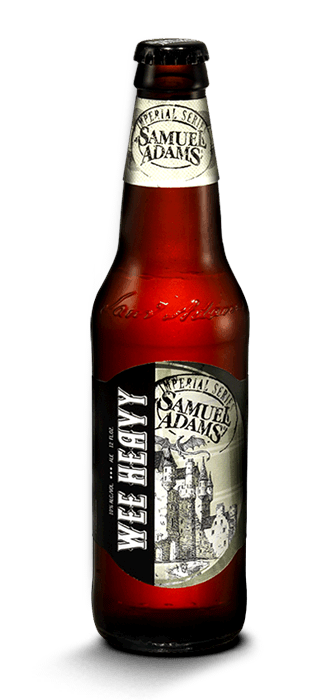 Samuel Adams
Wee Heavy
Find Near You
This bold Scottish ale is known for its striking character. Layers of dark roasted malts create a deep rich smoothness that's encircled by an earthy smokiness. Its peat smoked malt adds the unique flavor of the Scottish highlands to this complex and hearty brew.
MALT VARIETIES
Samuel Adams two-row pale malt blend, Caramel 60, roasted malt, peated malt
YEAST STRAIN
Top-fermenting Ale
COLOR
Deep reddish-walnum: SRM: 50
SPECIAL INGREDIENTS
ALC. BY VOL/WT
10.0% ABV - 7.7% ABW
Food Pairings
Contrast
Every Craft Beer
Has a Story
THE TOOLS

For this roasty brew we were inspired by both traditional Scotch ales and Scotch whiskies, for a combination of deep roasted flavor and earthy smoke character. Traditional Scottish ales vary in intensity with the strong ales known as Scotch Ale or "Wee Heavy". To create our own version of the style we used peat smoked malt to bring the unique flavor of Scotland to this complex and satisfying brew.

THE TRADE

Our craft brewers develop the peat smoked malt flavors as the beer goes through a long cold aging-a departure from the typical brewing process of most ales. With a low hop bitterness, the resulting beer is big, complex and warming. The beer will also develop with age as the flavors deepen and soften.

THE LEGACY

Scottish brewers have been renowned for their strong ales for centuries. For Wee Heavies, their signature character comes from the large amount of highly roasted malts used for their flavor and sweetness rather than using brewing sugars or crystal malt. Barley is a signature ingredient of Scotland, as showcased in famous whiskies, and its character shines through in their beers. By contrast, hops cannot survive the short Scottish growing season, and traditionally were only used in limited amounts for their beers.