Close Nave
Grilled Corn with Samuel Adams Summer Ale Butter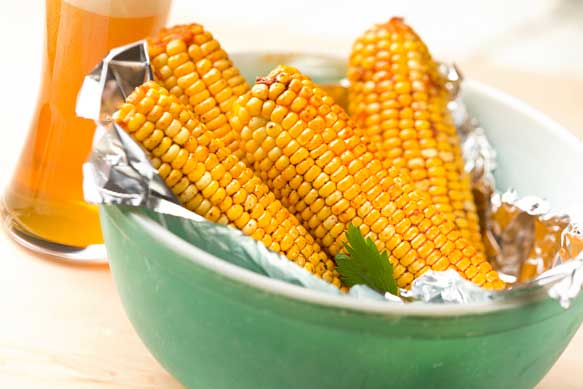 Directions
Yield: Serves 6
Prepare a charcoal or gas grill so that it is medium hot.
In a small bowl, mash the butter and add the beer. Stir to mix the butter with the beer and then add the shallots, chili powder, and paprika. Season with salt and pepper.
Rub the butter generously on the ears of corn. Wrap the ears in aluminum foil
Grill the wrapped corn for about 15 minutes, or until the kernels are cooked through. Serve immediately.
Ingredients
Serves 6
6 tablespoons unsalted butter, softened
8 ounces (1 cup) Samuel Adams Hefeweizen or Summer Ale
2 tablespoons minced shallot
1 tablespoon chili powder
1 tablespoon smoked paprika
Kosher salt and freshly ground black pepper
6 ears corn, shucked