Close Nave
Samuel Adams Summer Ale Lobster Roll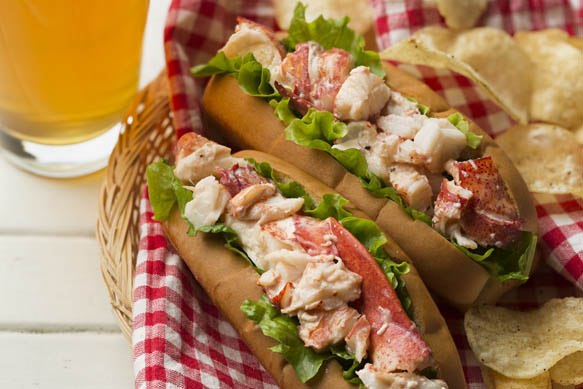 Directions
Yield: Serves 4
Cut the lobster meat into meaty chunks. It should be recognizable as good-sized chunks of lobster. You will have 4 to 6 cups lobster.

Transfer the meat to a mixing bowl and add the mayonnaise, glaze, grapefruit juice and zest. Stir gently, taking care not to break up the lobster meat any further. Season to taste with salt and pepper.

Serve the lobster salad on the toasted rolls.
Ingredients
Serves 4
1 1/2 pounds cooked lobster meat (three or four 1- to 1 1/2 pound lobsters)
3/4 cup mayonnaise
Juice of 1 grapefruit
2 teaspoons grated grapefruit zest
Kosher salt and freshly ground black pepper
4 hot dog rolls, split and toasted