Samuel Adams


Close Nave
Shrimp Boiled in Beer and Spices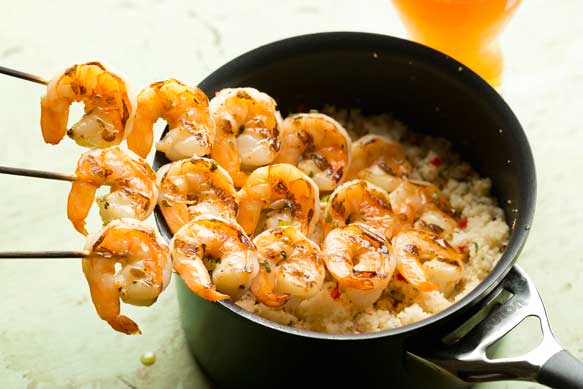 Directions
Yield: Serves 6 to 8
In a large pot, mix the ale, pickling spice, bay leaves, cayenne, pepper sauce, and garlic head with 2 cups of water. Bring to a boil over high heat.
Add the shrimp and let the liquid return to the boil. Cook for 5 to 7 minutes or until the shrimp turn pink and are cooked through.
Drain the shrimp, discard the cooking liquid, and spread the shrimp on a platter. Let the shrimp cool to room temperature, or refrigerate until ready to serve.
Serve the shrimp at room temperature or chilled, with bowls for the peeled shells.
Ingredients
Serves 6 to 8
3 cups (24 ounces) Samuel Adams Summer Ale
4 tablespoons pickling spice
2 bay leaves
1 teaspoon cayenne
6 drops red pepper sauce, such as Tabasco
1 head garlic
2 pounds large shrimp in their shells