Close Nave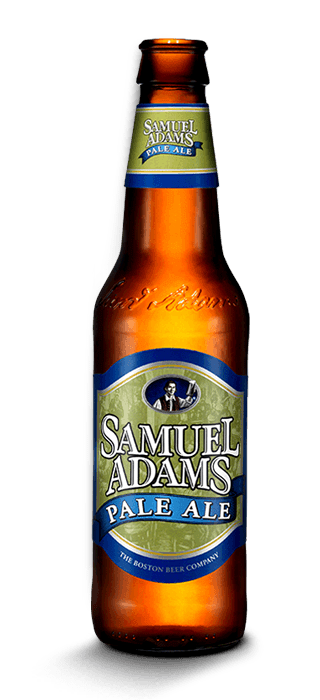 Samuel Adams
Pale Ale
Find Near You
Toasty and crisp, Samuel Adams Pale Ale is a delicious, lighter bodied beer with a delightfully fresh taste. A delicious, lighter bodied yet earthy brew with a delightfully fresh taste. This English pale ale's blend of pale malts add a harmony of sweet flavors that are complimented by the earthy hoppiness of traditional British ale hops.
HOP VARIETIES
East Kent Goldings, English Fuggles
MALT VARIETIES
Samuel Adams two-row pale malt blend and Munich 10
YEAST STRAIN
Top-fermenting Ale
SPECIAL INGREDIENTS
ALC. BY VOL/WT
5.4% ABV - 4.2% ABW
AVAILABILITY
Not Currently Brewed
Food Pairings
Complement

Contrast
Every Craft Beer
Has a Story
THE TOOLS

This ale uses traditional English hops of Fuggles and Goldings, which impart an earthy aroma that balances the sweetness of the pale malts. Goldings hops date back to the 1780s in East Kent, where we still select them for our beers today. Fuggles emerged in the 1860s from the English Midlands, and then were subsequently grown in East Kent.

THE TRADE

Our blend of two-row pale malts create a harmony of sweet flavors that complement the earthiness imparted by the traditional British ale hops found in this brew. The fermentation character of the ale yeast adds a bouquet of fruit and ester notes for another layer of complexity to this popular style.

THE LEGACY

Unlike its American cousins, Samuel Adams® Pale Ale is an English style pale ale, with an earthy and slightly fruity character from the English hops, balanced with a golden malt undertone. The English pale ale can be traced back to the city of Burton-on-Trent, which has an abundance of hard water. Before more sophisticated water purification technologies emerged, the hardness or softness of the area's water supply greatly influenced the beer. In the case of English pale ales, the harder water gave the beer its clarity and enhanced the bitterness of the softer English hops.