Close Nave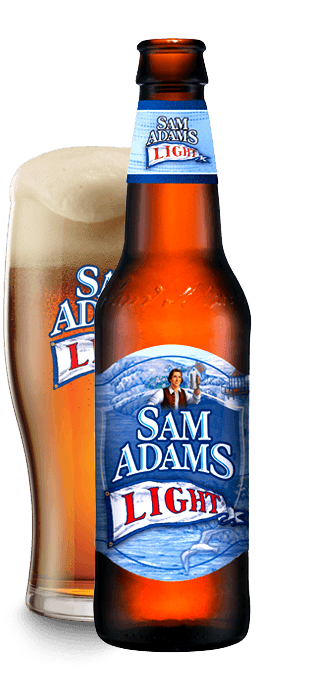 Samuel Adams
Sam Adams Light
Find Near You
Great tasting with a clean, smooth finish. Sam Adams Light is not just a lighter version of our Samuel Adams Boston Lager but rather the culmination of over two years of tireless research and brewing trials that proved to be worth the wait. It features a crisp and smooth roasted malt finish without any lingering bitterness, leaving you yearning for that next sip.
HOP VARIETIES
Spalt Spalter
MALT VARIETIES
Samuel Adams two-row pale malt blend and Caramel 60
YEAST STRAIN
Bottom-fermenting Lager
SPECIAL INGREDIENTS
ALC. BY VOL/WT
4.3% ABV - 3.4% ABW
Food Pairings
Complement

Contrast
Every Craft Beer
Has a Story
THE TOOLS

One of the keys to Sam Adams Light's distinct flavor is the roasted two-row malted barley. The roasting process adds color and depth without adding calories, giving the beer a smooth and full body. The malt is also balanced with Spalt Spalter Bavarian Noble hops which add a light peach or mango fruit character that compliments the sweetness of the malt.

THE TRADE

A result of two years of experimentation and brewing trials, Sam Adams Light achieves an unparalleled level of flavor in a light beer. Not cutting any corners in the brew process is one key to this brew's palate appeal. A decoction mash and long aging not only add time to the brew process, but also help develop and smooth the flavors.

THE LEGACY

Light beer has been around since the early 1970s. For the most part, light beers have been watered down versions of their flagships that compromised flavor in return for lower calories. Introduced in 2001, Sam Adams Light promised to revolutionize light in much the same fashion that Boston Lager made beer drinkers rethink American beer. After years of trials, the brewers were able to create a flavorful amber lager that just happened to be a light beer.