Close Nave


Work hard, play harder. We never stop brewing and drinking great craft beer. That means tons of opportunities for us to come together as a community, talk about beer and just plain celebrate. From local gatherings to nationwide competitions, everybody's invited. So find out what's happening near you and join in on the festivities.
Samuel Adams Summer Bucket List Event at Cotton Bowl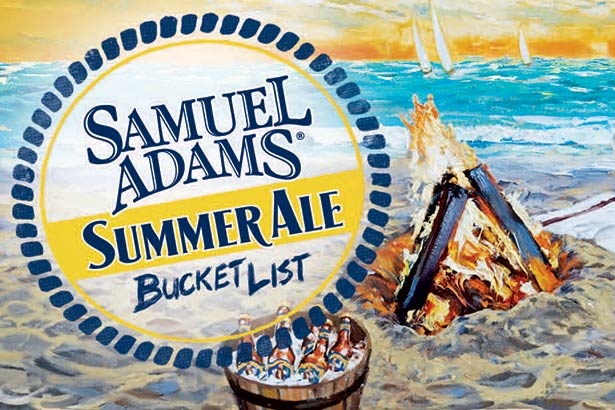 Join us for some fun with Summer Ale! The Summer Ale Bucket List bag toss game challenges your skill and speed and rewards one lucky winner with a prize that will help you check something off your local summer bucket list. Play for a chance to win a Pink Jeep Tour. We'll also have Boston Lager, Rebel IPA, and Cherry Wheat on tap!
Learn More
7/25/2014 5:00:00 PM -7/25/2014 7:00:00 PM
Samuel Adams Beer Dinner at TopGolf Chicago

Join us at TopGolf Chicago for a one-of-a-kind beer dinner! The menu features 5 beers and 4 delicious courses. Beers include: Porch Rocker, Summer Ale, Boston Lager, Rebel IPA, and Cherry Wheat. Call 630-595-4653 for more details.
Learn More
7/30/2014 6:30:00 PM -7/30/2014 8:30:00 PM
Samuel Adams Beer Dinner at McCormick & Schmick's

Join us at McCormick & Schmick's in Kansas City, MO for a Samuel Adams Beer Dinner! The evening will kick off with a Patio Reception with Porch Rocker then move into the dinner - First Course: Soft Pretzels with lobster and Honey Queen cheese fondue, paired with Honey Queen; Second Course: Seafood Cioppino - Clams, Mussels, Crab Legs, Shrimp and Scallops in a Fire Roasted Summer Ale Herb Tomato Broth, paired with Samuel Adams Summer Ale; Third Course: Beer Braised Short Ribs - Double Bock Pan Jus, Buttery Red Bliss Potatoes and Honey Glazed Carrots, paired with Samuel Adams Double Bock; Dessert Course: Flourless Chocolate Torte - Tetravis Creme Anglaise, paired with Samuel Adams Tetravis. Tickets are $65 plus tax and gratuity. For tickets, call Terra Blazek at 816-531-4531 or e-mail mskccsm@ldry.com
Registration Required
Learn More
McCORMICK & SCHMICK'S
448 W 47TH ST , KANSAS CITY, MO 64112
816-531-6800
View Event Website
8/6/2014 6:30:00 PM -8/6/2014 8:30:00 PM
Sam Adams Brew & View

Join us in 21 select cities across the US for a night out under the stars with Samuel Adams Brew & View