In our opinion there is no better experience than the one you get here at the Samuel Adams Brewery and Tap Room in Boston, MA.
You'll learn all about the history of the Samuel Adams brand, experience the entire craft brewing process, taste the specialty malts and smell the Hallertau hops used to brew Samuel Adams Boston Lager, and, of course, sample a few of our award winning beers.
Tours depart approximately every 40 minutes and last about one hour. To avoid long waits, we recommend you arrive as early in the tour day as possible. Saturdays are especially busy. Please note: we do not take reservations - tickets are handed out on a first come, first serve basis.
Our Brewery tour is free, and we ask for a suggested $2.00 donation, which benefits local charities as well as our signature philanthropic program, Brewing the American Dream. For general information, call (617) 368-5080, or to speak with a Brewery Ambassador please call 617-368-5213.
Only guests 21 and older with a valid ID will be able to sample on the tour. For those who are not from the United States or Canada, you must have a passport or copy of the passport ID. International licenses will not be accepted. All guests from the US and Canada must have a current: State ID, License, Military, Passport, United States Visa Card, Alien Registration or Green Card in order to drink on the tour.
We are now serving pints, flights, and tasters right outside our Boston Brewery in our Beer Garden! Stop by to watch our hop garden grow, hang out with some friends, and enjoy the freshest Sam Adams beer you can find! Our Beer Garden is open Monday - Thursday: 10:30am - 4:30pm, Friday: 10:30am - 6pm, and Saturday: 10:30am - 4:30pm. Please note that the Beer Garden may close due to inclement weather.
Our Cincinnati, OH and Lehigh Valley, PA breweries are NOT open to the public for visiting.
Welcome to the Sam Adams Boston Brewery Tap Room
For the first time ever, you can stop by our Tap Room and enjoy a beer at the Boston Brewery. Our Tap Room gives drinkers the opportunity to try innovative and experimental styles that are not available anywhere else. Click here to learn more. Be sure to follow @BostonBreweryTapRoom on Instagram for updates.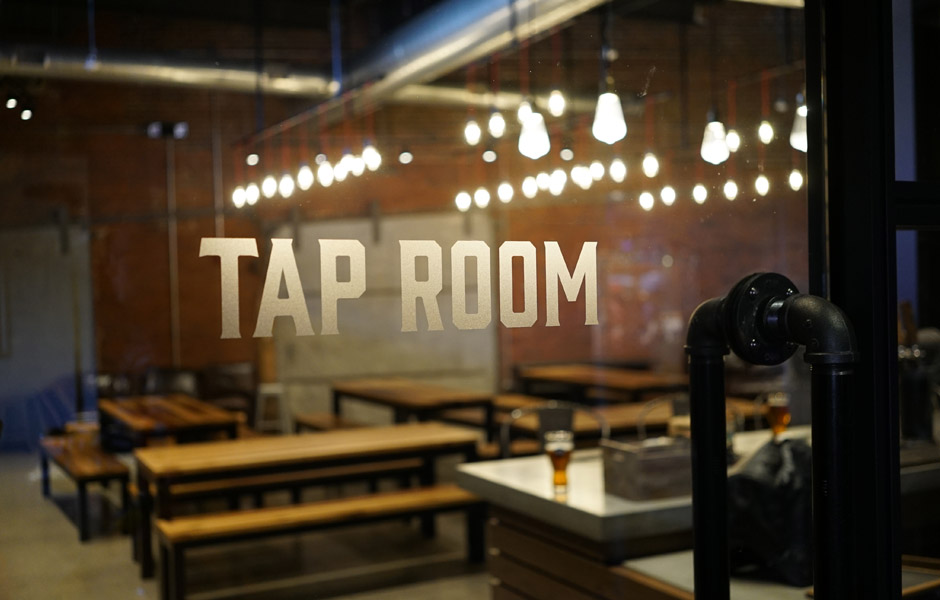 Morning Mash-In Tour
Join us for our Morning Mash In Tour every morning at 9:30AM for a unique experience that includes a tasting of an exclusive style and unique souvenir glass. This tour will have you in before the crowds. Explore our Boston Brewery; Learn its history, see our innovation brew house and taste our exclusive experimental Boston brews.
If the date you are looking for is not listed, that means it is sold out. However, if you do arrive early, we may have cancellation tickets available for the tour. Walk in tickets are available on a first come, first serve basis.

We typically offer tickets two months in advance, so if you are looking for a later date, check back.
Beyond the Brewhouse Tour
Join us for our Beyond the Brewhouse Tour on Mondays at 1PM and 6PM, and Thursdays and Fridays at 1PM to go behind the scenes of our Brewhouse tour and enjoy a first-hand experience in our Barrel Room. Not open to the public, this fermentation cellar is the heart of our innovation and experimentation at the Boston Brewery and home to three 130 barrel Hungarian oak tuns. This tour is ideal for those looking for a unique brewery experience, and especially for Belgian beer fanatics!
The Bierkeller: Samuel Adams Barrel Aged Experience
Join us in our Bier Keller Fridays at 3:30PM & Saturdays at 11AM and 3:30PM as we bring together two age-old pleasures: beer and cheese. As you are learning about our barrel aging history and process, you'll be served three exclusive, brewery-only barrel aged beers paired with some amazing local cheese. Don't miss out on this unique brewery experience.
The Shop
Visit The Shop at the Boston Brewery for gear and beers, most of which can only be found at the Boston Brewery. From exclusive t-shirts, hats and hoodies, to one-of-a kind beers, you will find it all in The Shop.

Can't make it down to The Shop? Check out our online store for items that can be shipped right to your door (items from The Shop at the Boston Brewery cannot be shipped).

These are the craft beers available in growlers at the Boston Brewery this week. Please note: Growlers are available on a first come, first serve basis - not all styles may be available when you stop in.
Growlers
| | |
| --- | --- |
| Double Agent (8.9%) | $23.99 |
| Kolsch (5%) | $15.99 |
| Rebel Rider (4.7%) | $15.99 |
| *Prices do not include purchase of growler glass | |
Barrel Room Collection & Other Bottled Beers
| | |
| --- | --- |
| Boston Brick Red (5.8%) | $16.99 |
| Imperial White (9.4%) | $19.99 |
| KMF Grand Cru (6.5%) | $24.99 |
| Stony Brook Red(9%) | $12.99 |
| TETRAVIS (10.2%) | $12.99 |