Close Nave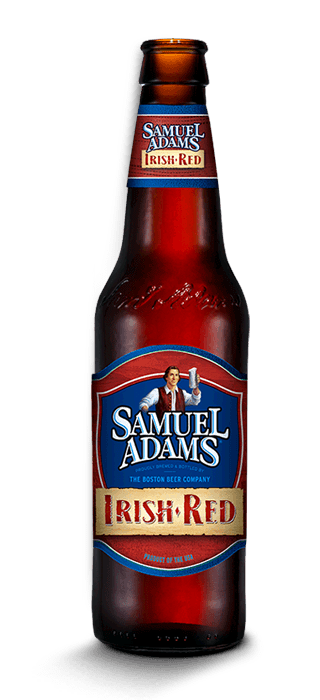 Samuel Adams
Irish Red
Find Near You
As comforting as an evening in an Irish pub, this red ale brings together a roasted malt sweetness with an earthy hoppiness for an incredible balance and full flavor.
HOP VARIETIES
East Kent Goldings, English Fuggles, Hallertau Mittelfrueh
MALT VARIETIES
Samuel Adams two-row pale malt blend and Caramel 60
YEAST STRAIN
Top-fermenting Ale
SPECIAL INGREDIENTS
ALC. BY VOL/WT
5.8%ABV - 4.5% ABW
Food Pairings
Contrast
Every Craft Beer
Has a Story
THE TOOLS

Deep russet in color, our Irish Red is full of hearty, roasty character inspired by the red ales of Ireland. Brewed to suit the cool rainy days (or any time in a pub), we use roasted caramel malts for a rich smooth malt backbone and balance them with earthy English hops for a comforting & satisfying brew.

THE TRADE

To create this brew's deep red color and backbone of malty sweetness we use a combination of two-row pale males and Caramel 60. To balance the smooth roastiness we use earthy East Kent Goldings and English Fuggles hops. Their subtle bitterness and aroma provide a delicate complexity for a rich, smooth & satisfying brew.

THE LEGACY

Originally brewed in Kilkenny, Ireland in 1710, Irish red ales are known for their rich and smooth flavor, while still being balanced, making them ideal warmer days yet pleasantly cozy during chilly ones.