Close Nave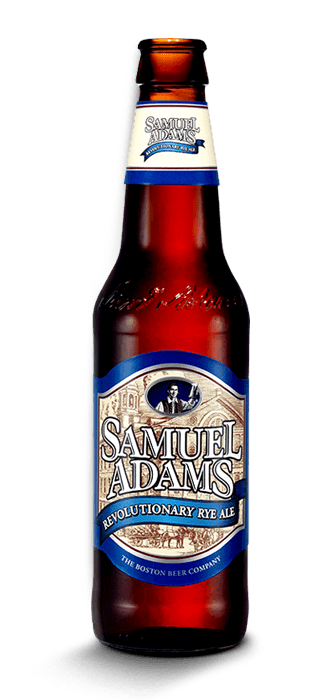 Samuel Adams
Revolutionary Rye Ale
Find Near You
A deep reddish-hued ale with a the distinctive spiciness of rye. The slight roastiness and sweetness from the malts is complemented by piney and citrus notes from German and American hops. But, the defining ingredient is the malted rye. Imparting a a rich spiciness and drying finish, the rye adds a complexity and bite to this distinctive brew.
HOP VARIETIES
Tettnang Tettnanger, Ahtanum, Amarillo, Centennial
MALT VARIETIES
Samuel Adams two-row pale malt blend, Special B, Munich, and Rye (over 20%)
YEAST STRAIN
Top-fermenting Ale
SPECIAL INGREDIENTS
ALC. BY VOL/WT
5.5% ABV - 4.2% ABW
AVAILABILITY
Not Currently Brewed
Every Craft Beer
Has a Story
THE TOOLS

The defining ingredient of this brew is, not surprisingly, malted rye. The rye imparts a complexity by delivering a spicy and slightly drying finish to this medium-bodied brew. The slight roastiness and sweetness of the malts is complemented by the pine and citrus notes of the combination of German and American hops.

THE TRADE

We use a blend of two-row pale malts, as well as Special B, Munich and malted rye. The Special B malt imparts a deep color and roasted character, while the rye provides a unique aroma and flavorful, spicy finish. American and German hops round out this brew by adding a light citrusy aroma and notes of pine.

THE LEGACY

This brew pays homage to the Roggenbiers of Regensburg, Germany. After a rule was established that rye may only be used for baking bread, Roggenbier disappeared for 500 years until the 1980s. We became familiar with the style during trips to Bavaria and were inspired to brew our own interpretation in which rye is used in addition to roasted malts.