Close Nave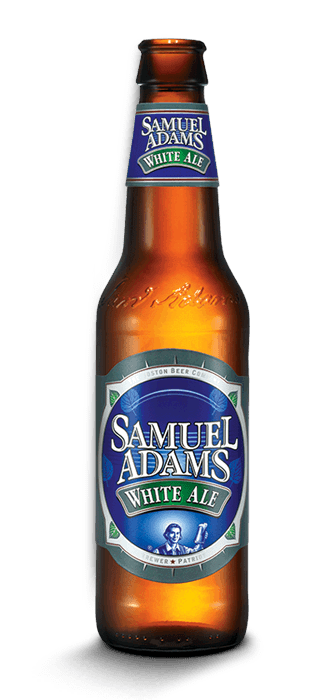 Samuel Adams
White Ale
Find Near You
Smooth and spicy. This unfiltered wheat ale is a fresh American version of a classic Belgian white ale. An intricate blend of 10 unusual spices creates its distinctive and refreshing taste. This has a crisp, malty, cereal finish and smooth mouthfeel.
HOP VARIETIES
Hallertau Mittelfrueh
MALT VARIETIES
Samuel Adams two-row pale malt blend and malted wheat
YEAST STRAIN
Top-fermenting Ale
COLOR
Golden to amber, SRM: 6
SPECIAL INGREDIENTS
Orange & lemon peel, dried plum, Grains of Paradise, coriander, anise, hibiscus, rose hips, tamarind, vanilla
ALC. BY VOL/WT
5.3% ABV - 4.2% ABW
AVAILABILITY
Not Currently Brewed
Every Craft Beer
Has a Story
THE TOOLS

This spicy yet smooth brew is all about the spices. The unique combination of 10 spices range from the familiar to the exotic including orange and lemon peel, dried plum, Grains of Paradise, coriander, anise, hibiscus, rose hips, tamarind and vanilla. The spices add so much dimension and flavor to the light cereal malt sweetness while keeping the brew refreshing.

THE TRADE

Taking inspiration from the traditional Belgian witbier style, we added their own creative flair to this brilliant brew. The truly unique taste of Samuel Adams White Ale is created from our signature spice blend that gives this beer its distinct complex flavor. The spices are added to the brew at the end of the kettle boil, and the beer is then coarse filtered, leaving a white haze from the malt proteins. Our proprietary top fermenting ale yeast also imparts a bright and slightly fruity character.

THE LEGACY

Belgian white ales get their name from the white, hazy appearance created by the unfiltered brews' suspended yeast and wheat proteins. They are closely related to German weissbiers, or wheat beers, but with the addition of classic spices such as orange peel and coriander. Beers with combinations of traditional spices such as these were sometimes referred to as "gruit." The spices were used to preserve and flavor the beer prior to the advent of hops.