Close Nave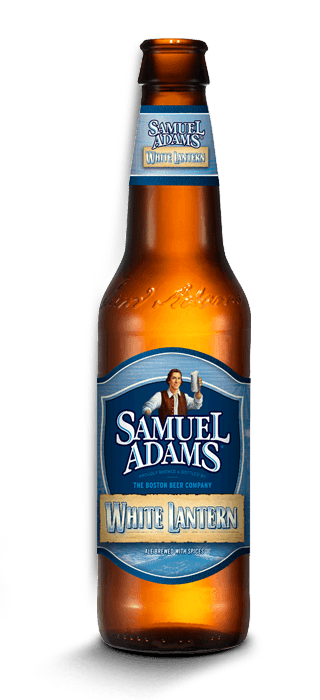 Samuel Adams
White Lantern
Find Near You
White ales have a long history of unique ingredients, as Belgian brewers experimented with spices discovered during the spice trade. For our hazy brew we created a refreshing combination of crisp wheat, the tangy sweetness of tangerine & orange peel, and the subtle spiciness of coriander & Grains of Paradise.
HOP VARIETIES
Spalt Spalter Noble hops
MALT VARIETIES
Samuel Adams two row pale malt blend, wheat, Ida Pils
YEAST STRAIN
Top-fermenting Ale
COLOR
Hazy Golden, SRM:10
SPECIAL INGREDIENTS
Tangerine and orange peel, Grains of Paradise, and coriander
ALC. BY VOL/WT
5.5%ABV - 4.3%ABW
AVAILABILITY
Limited Release
Every Craft Beer
Has a Story
THE TOOLS

We brewed this hazy golden wheat ale with tangerine and orange peel to create a sweet citrus tanginess that's complemented by coriander and Grains of Paradise for an added complexity and peppery spice.

THE TRADE

During fermentation, the use of our ale yeast also contributes subtle fruit and estery notes rather than the spice and clove character typical of a traditional Belgian yeast. The resulting brew has a medium body, touch of citrus sweetness, and a crisp refreshing finish.

THE LEGACY

White ales, also known as "witbiers," got their name from their unfiltered, hazy appearance and light color. Witbiers emerged over 400 years ago in Belgium, when spices and herbs were used to flavor and preserve beer. For White Latern we wanted to explore to explore the combinations of spice and citrus to create just the right balance. After many variations and we found the combination of tangerine and orange added a nice tangy sweetness while coriander & Grains of Paradise added a peppery bite.