There are few things in life that fit together like beer and sports. Whether you're heading to an at-home watch party and you're looking for a unique dish to pass, or hosting a tailgate and want to have crowd pleasing beers for everyone, we have you covered.
GAME DAY ENTERTAINING RECIPES
Kick some of our favorite game day dishes up a notch with a not-so-secret ingredient: beer.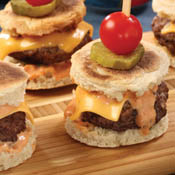 Cheese Boston Lager Sliders
You're already pairing your burger with beer - so why not infuse it right in?
GET RECIPE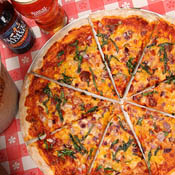 Big Game Pizza
Sure you could order takeout - but they won't make their pizza with Boston Lager pizza dough (thankfully you can).
GET RECIPE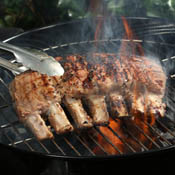 Boston Lager Brined &
Grilled Pork Rack
You'll be the envy of the tailgate with these ribs.
GET RECIPE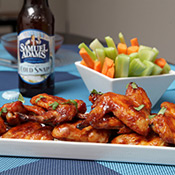 Cold Snap Brined Chicken Wings
Bring your wing game to the next level with the 10 different fruits and spices in Cold Snap.
GET RECIPE