Close Nave
Boston Lager Steamed Rice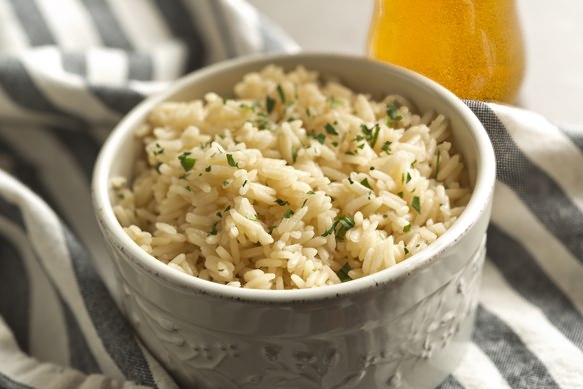 Directions
Yield: Serves 4
Rinse the rice 3 times and drain well.
In a medium-sized saucepan, mix the rice and beer. Bring to a boil over high heat. Reduce the heat to low, cover tightly, and simmer for about 20 minutes or until the beer has been absorbed by the rice.
Remove the pan from the heat and let the rice sit, still covered, for about 10 minutes. Fluff the rice with a fork before serving.
Ingredients
Serves 4
1 cup jasmine or long-grain rice
12 ounces (1 ½ cups) Samuel Adams Boston Lager