Close Nave

BREAK OUT YOUR CARBOYS, MALT AND HOPS AND SEND US YOUR BREWS FOR YOUR SHOT AT HOMEBREW HISTORY!
The 2016 Samuel Adams LongShot American Homebrew Competition is under way! 


Each year we host the LongShot American Homebrew Contest to recognize the most talented homebrewers in the country – those who continue to push boundaries and elevate the possibilities of craft beer as our founder and head brewer, Jim Koch, did in 1984 with Samuel Adams Boston Lager. America's interest in homebrewing and craft beer is at an all-time high and the craft beer landscape has exploded into more than 4,200 craft breweries, compared to the 83 that existed during the 1980s. 
Now in its 20th year, LongShot has helped several homebrewers turn pro. To date, Bob Gordash, winner of the 1996 LongShot Homebrew Contest, Don Oliver, a 2006 winner, and Cesar Marron, a 2013 winner, turned their homebrewing hobbies into careers. One of our 2015 winners, Tim Thomssen, is currently working on opening his own brewery. 
Introducing the Finalist for the 2016 LongShot American Homebrew Contest!
Brian Ferullo from Bel Air, MD with a Specialty Beer (American Rye)        
David Cousino from Avon, OH with a Strong Belgian Ale  (Saison)
Dennis  Abrahams from Nashville, TN with a Strong British Ale (English Barleywine)
Duane Wilson from Horseheads, NY with an American Wild Ale (Mixed-Fermentation Sour Beer)
Jennifer Pereira from Providence, RI with a Historical Beer (Lichtenhainer)
Mark Witzel from Douglasville, PA with a European Sour Ale (Fruit Lambic)
Myra Oxonian from Montara, CA with a Pale Bitter European Beer (German Helles Export bier)
Order Supplies
Quality ingredients and equipment are vital to the success of any homebrew. The following online homebrew shops (along with your local homebrew shops) offer the necessary tools and ingredients to get started. Depending on where you live, you may be able to save on shipping costs by purchasing from the supplier closest to you.
---
East Coast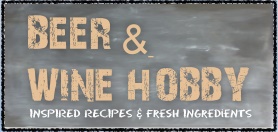 Mid-West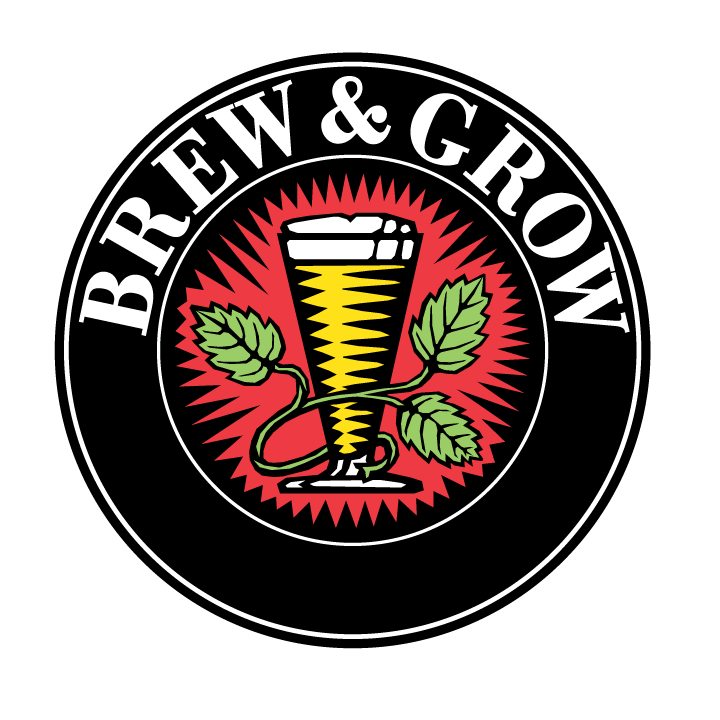 South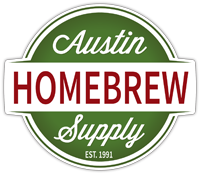 West Coast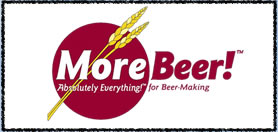 ---
2016 Samuel Adams LONGSHOT
American Homebrew Contest
RULES & REGULATIONS
.
PART I – How to Enter This Competition           
1.      How do I enter?
(a)      Log on to www.samueladams.com and follow the on-screen entry instruction to complete the electronic entry form or print and fill out the entry form (the last page of the Rules and Regulations, or download from www.samueladams.com).  For complete instructions on filling out the entry form, see Part II.
(b)     Entrants who complete the electronic entry form will receive a detailed email with shipping instructions and customized Bottle Identification Forms.  Paper (offline) entrants should download and print Bottle Entry Forms.
(c)      Secure a bottle identification form around each of the four bottles with a rubber band. Your entry will be disqualified if you use glue or tape to secure the forms to the bottles.
(d)     Pack your bottles carefully. (See Part III, Section G for packaging and shipping hints)
(e)      Ship or drop off your entries to the appropriate address provided in your confirmation email.  Entries sent to the wrong site will be DISQUALIFIED.  Upon receipt of submissions, judging sites will email entrants an acknowledgement of receipt.  Packages with postage due or C.O.D. charges will be returned to sender.
DO NOT SHIP YOUR ENTRIES VIA THE U.S. POSTAL SERVICE.
2.      Which category do I enter?
It is up to you.  Enter your brew in the category and subcategory where you feel it will perform best.  Judges do not see your entry form.  Judges or organizers will not classify or reclassify your entry.  If your beer falls outside of the category's guidelines written here, your beer will not be disqualified.  The LongShot ®  Samuel Adams® American Homebrew Contest® uses the 2015 Beer Judges Certification Program Style Guidelines.  A downloadable version of the complete style descriptions is available at  http://www.bjcp.org/stylecenter.php .   Please note this competition only includes style numbers 1 to 34.
3.      What kind of bottles are required?
Every bottle must be 10 to 14 ounces in volume, brown or green glass, and free of ink, paint or paper labeling other than competition entry labels.  Obliterate any lettering or graphics on the cap with a permanent black marker.  Bottles with Grolsch-type swing tops are not allowed.  Corked bottles meeting the above restrictions are acceptable; however, you must crimp a crown cap over the cork.  Bottles with a stopper and wire cage are acceptable.  Bottles not meeting these requirements will be disqualified.
4.      How many bottles do I need?
Send four (4) bottles for your entry, and KEEP SIX (6) BOTTLES OF THE SAME BATCH OF BEER YOU ARE SENDNG US.  If you advance to the semi-finals we may need more samples of your entry for lab analysis.
5.      What is the entry fee?
There is no entry fee for this competition.
6.      When is the entry deadline?
The four bottles of your brew along with the entry form must be received at the appropriate site between Monday, June 27, 2016 and 3:00 p.m. on Friday, July 22, 2016.
7.      Are there entry limitations?
(a)      YOU MAY NOT SUBMIT MORE THAN ONE ENTRY PER CATEGORY.  An entrant may be a Co-Brewer for an entry in a subcategory they have already entered as the main brewer (e.g. John Doe enters an American Pale Ale, Category 18B, and is also the Co-Brewer on an American Pale Ale submitted by Jane Smith).
(b)     Homebrew means home.  Your homebrew must not be brewed at a place that brews beverages for commercial purposes, whether for commercial research, production or any other purpose, including brewpubs and other brew-on-premise establishments or is brewed for commercial sale.
(c)      You must give the name of any and all individuals who helped in the development of the recipe or brewing process under "Co-brewer" on your entry form.  BEING LISTED AS A "CO-BREWER" DOES NOT EXCLUDE SOMEONE FROM SENDING IN THEIR OWN ENTRY, EXCEPT AS LIMITED IN 7(a).
(d)     Should your homebrew be selected as the Grand Champion, you and your Co-Brewer must assign any and all patent and intellectual property rights in your brew to The Boston Beer Company if requested.
(e)      Grand Champions from the 2015 Samuel Adams® LongShot® American Homebrew Contest® are not eligible to enter as a brewer or co-brewer.
PART II – Instructions for Completing the Entry Form
Entry Form Section A:  Brewers Information
      Please print clearly or type.  In Item 1, fill in the name of the brewer who is responsible for receiving mailings and results (for entrants with the same last name, you can enter multiple first names in Item 1).  In Item 2, fill in the full names of all other brewers who participated in brewing the entry.  In Items 3 through 7, fill in the contact information where mailings and results should be sent. 
Entry Form Section B:  Entry Information
      Item 8: enter the name you've given your entry (this is an optional step).  
Important information for Item 13
            If you enter category 7C, 9A, 10C, 21B, 23F, 24C, 25B, and 27 through 34, please provide the style and/or unique ingredients or process in accordance with the 2015 BJCP Style Guidelines category descriptions for Item 13.  A downloadable version of the complete style descriptions is available at http://www.bjcp.org/stylecenter.php.  LEAVE ITEM 13 BLANK IF YOU HAVE NOT ENTERED THE ABOVE CATEGORIES.  The information in Item 13 is necessary for accurate judging of entries in these categories.  Failure to include the required information in Item 13 for categories listed above will result in disqualification. 
      Please include brand names for the ingredients you use.  Do not use geographical names that might indicate the origin or identity of the brewer.  For example, if you used Idaho clover honey, only enter clover honey.
PART III – The Fine Print
A.    General
This competition is open to non-professional homebrewers (See Part I, Section 7(b) for definition of homebrew) who are residents of the United States and who were not the Grand Champions of the 2015 Samuel Adams® LongShot® American Homebrew Contest®. You must be 21 years of age or older to enter the contest.
Each contestant will be considered an individual entrant even if several names appear on the registration form.  Employees of The Boston Beer Company, its parents, subsidiaries, affiliates, agencies, consultants, or vendors and their immediate family members may not enter.
It is the sole responsibility of the entrant to complete all registration forms including information on the special ingredients/processes. 
The Boston Beer Company reserves the right to change these rules in order to, in its sole discretion, secure the proper administration of the Contest.
B.     Awards and Prizes
Eight (8) finalists will be selected during the first round of judging.
The two (2) winners of the second round of judging ("Grand Champions") will be invited to the 2016 Great American Beer Festival (GABF) where they will be announced to the media.   The Boston Beer Company will pay for travel expenses for the two (2) champions and a guest.  Travel expenses include round-trip airfare from the major airport nearest the winner's residence to Colorado, double occupancy accommodations, meals and entrance to the GABF. All cost and expenses not expressly included above are the responsibility of the winners.
The two (2) Grand Champions will have their beer brewed and bottled by The Boston Beer Company and included in a 2017 variety six-pack.  In the event The Boston Beer Company is not able to produce any of the beers selected to be included in the 2017 variety six-pack, The Boston Beer Company reserves the right to select alternate beers from the remaining eight (8) 2016 Finalists.  The Boston Beer Company reserves the right to not commercially release the 2017 variety six-pack.   
The Boston Beer Company, will take the recipe and reproduce, as faithful as possible to the original recipe, on a professional scale with the help of the homebrewer.  If the product is brought to market and made available to American beer drinkers, the homebrewer will receive a one time royalty of $5000.00.  If you are a Grand Champion of the Contest, you agree to disclose your complete recipe to The Boston Beer Company and grant to The Boston Beer Company an irrevocable, worldwide, royalty-free license to all commercial and intellectual property rights to your winning beer, subject only to your right to receive the $5000.00 one-time royalty.  Entering the Contest, constitutes permission to The Boston Beer Company and its agencies to use your recipe, the name of your recipe, your name, likeness, picture, signature, voice, audio and video recordings and biographical information in any manner or media whatsoever (whether now known or hereafter devised) anywhere in the world in perpetuity for the purpose of manufacturing, promoting, advertising and trade, of any product by The Boston Beer Company without further compensation, unless prohibited by law.  The Boston Beer Company may withhold payment if it determines that the winner has behaved in a manner that is substantial and damaging to the Contest or to homebrewing.
C.    Judging
Semi-finalist round judging of the entries will be done between July 22, 2016 and August 18, 2016.  The judges will include beer judges from the Beer Judge Certification Program, and other qualified judges. 
The Grand Champion rounds of judging, will take place between August 18, 2016 and September 1, 2016.  Judging will be done by The Boston Beer Company Brewmasters, beer judges from the Beer Judge Certification Program and other qualified judges.
All decisions by the judges and The Boston Beer Company are final.  The Grand Champions will be notified at the 2016 GABF or via mail/email/telephone.
D.    Beer Criteria
Please use the following general guidelines when designing your recipe to ensure the best results in duplicating your beer, should your recipe be awarded Grand Champion.
Lager:
OG Range:                                    11.8 – 20 ºP (1.044 -1.090)
Fermentation Temperature:           53 - 60ºF
      Ale:
OG Range:                                    11.8 – 16.5 ºP (1.044 -1.068)
Fermentation Temperature:           65 - 70 ºF
E.     Information Requirement
Name of primary brewer, address, phone number, email address, names of co-brewers, classic style and special ingredients/processes, must accompany entries when submitted.  No entries will be returned whether received late or otherwise.  All entries become property of The Boston Beer Company upon submission.  A recipe is not required for the first round, however if you entry advances to the final round, you must submit a recipe.
F.     Disqualifications
At the discretion of The Boston Beer Company, entries will be disqualified for eligibility or entry requirement infractions.
G.    Packing and Shipping Hints
Carefully pack your entry in a sturdy box.  Line the inside of your carton with a plastic trash bag.  Partition and pack each bottle with adequate packaging material.  Do not over pack!  Your package should weigh less than 25 pounds.
Every reasonable effort will be made to contact entrants whose bottles have been broken to make arrangements for sending replacement bottles.  Please refrain from using packing "peanuts" if possible.  Use bottle wrap or newspaper instead. 
Refer to the article on "How to Pack Your Beer," in Zymurgy Spring 1991 (Vol. 14, No. 1) for excellent advice on how to save time, money and avoid broken bottles.  Also, refer to an article about entering competitions in Zymurgy Spring 1996 (Vol. 19, No. 1).  Copies of these articles are available for free upon request if accompanied with a self-addressed stamped envelope or call the AHA at 888-U-CAN-BREW, (303) 477-0816.
It is not against any federal laws to ship your entries via a privately owned shipping company for analytical purposes.  However, IT IS ILLEGAL TO SHIP ALCOHOLIC BEVERAGES VIA THE U.S. POSTAL SERVICE.  Private shipping carrier's rules and regulations concerning the shipment of beer or alcoholic beverages vary.  We strongly encourage you to check with your shipping carrier prior to shipping your entry.  It is solely the entrant's responsibility to follow all applicable laws and regulations.
COMMONLY ASKED QUESTIONS
"Why do the bottles have to be between 10 and 14 ounces?"
Organizing thousands of bottles of beer is no easy task.  If the bottles are of a wide range of sizes, it makes a tough job even harder.  Bottles outside the 10 to 14 ounce range will be disqualified.
"Why do the bottles have to be plain and unmarked?"
So that there is no possibility of undue influence upon the judging panels.  Marked or labeled bottles will be disqualified.
"Can we photocopy the entry form for friends?"
Yes.  JUST MAKE SURE BOTH PAGES OF THE FORM ARE COPIED.
"What category/subcategory should I enter my beer under?"
That is a question we cannot answer, primarily because we have not tasted your beer.  Categorization is the sole duty of the entrant.
"If I am listed as a co-brewer on someone else's entry, can I still send in my own?"
Yes.  Being listed as a co-brewer on someone else's entry DOES NOT count as your own personal entry.
"Can I deliver my beer in person to drop-off sites?"
Yes.  See your confirmation email for drop-off address.
"If I send my entry in a reusable carton will it be returned to me?"
No.
"Where can I find the 2016 Beer Judges Certification Program Style Guidelines?"
A downloadable version of the complete style descriptions is available at http://www.bjcp.org/stylecenter.php
"Will scores sheets be returned?"
Yes, score sheets will be sent either via email or USPS, for those who are not Finalists, by October 1, 2016.
10.  "How will I know who the finalist and grand champion winners are?"
Semi-finalist and Finalists will be posted by September 1, 2016 and the Grand Champions by October 24, 2016 on www.samueladams.com.
If after reading the above, as well as the entire rules and regulations packet, you still have questions about the competition or the website, please email:
If you have question about homebrewing in general, please contact the American Homebrewer Association:
http://www.homebrewersassociation.org/
---
Brewer Login
Have an Account? Log in here
---
Not A Member?
Create an account to enter a Contest
Sign up
---
2015 Winners
Congratulations to Kevin Nanzer, Tim Thomssen, and Colin Foy, our 2015 Longshot American Homebrew Contest Winners. Their homebrews have been selected to appear in our 2016 Longshot 6-packs!

Nanzer's Belgian Golden Ale
Created by Kevin Nanzer
This Belgian Golden Ale has notes of fruit, clove and pepper in the aroma, balanced by subtle malt character, with a clean citrus taste and bitterness from the hops. At 9.1% ABV, this beer should be sipped slowly to savor the delicious flavors.
---

Raspberry Berliner Weisse
Created by Tim Thomssen
At first look, you notice the big frothy head of this Raspberry Berliner Weisse. The bright notes of raspberries are balanced by refreshing tartness, followed by a wonderful fruity sweetness and clean finish.
---

Neighborino Flanders Red Ale
Created by Colin Foy
This Flanders Red was brewed the traditional way with "younger" beer blended with mature beer that has been aged in wood for several months while Brettanomyces and Lactobacillus labor to produce fruity, tart and acidic flavors.